Dr. David Wright
PROFESSOR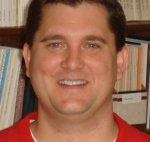 Research Interests: Technology diffusion, communication networks, rhetoric of science.
Dr. Wright received a Bachelor of Science in Organizational Psychology in 1992, a Master of Science in Higher Education Administration in 1995, and a Ph.D. in Technical Communication in 2007—all from Oklahoma State University. His dissertation, "Technology Diffusion and the Beef Industry: A Communication Investigation," is a study of the effects of communication networks on technology diffusion in the cattle industry and the efforts of the USDA to promote animal identification within the cattle industry.
Dr. Wright worked as an aerospace education specialist at OSU from 1996 to 1997. He also worked as an instructional development specialist from 1997 to 2001 in the Oklahoma Department of Career and Technology Education. He was a business development and communications manager from 2005 to 2006 for Paradalis, Inc. From 2003 to 2005, he taught English 3323 Technical Writing at OSU.
At Missouri S&T, Dr. Wright teaches such courses as ENGL/TCH COM 2560 Technical Marketing Communication, TCH COM 5530 Usability Studies, and TCH COM 5560 Web-Based Communication.
Teaching in the Classroom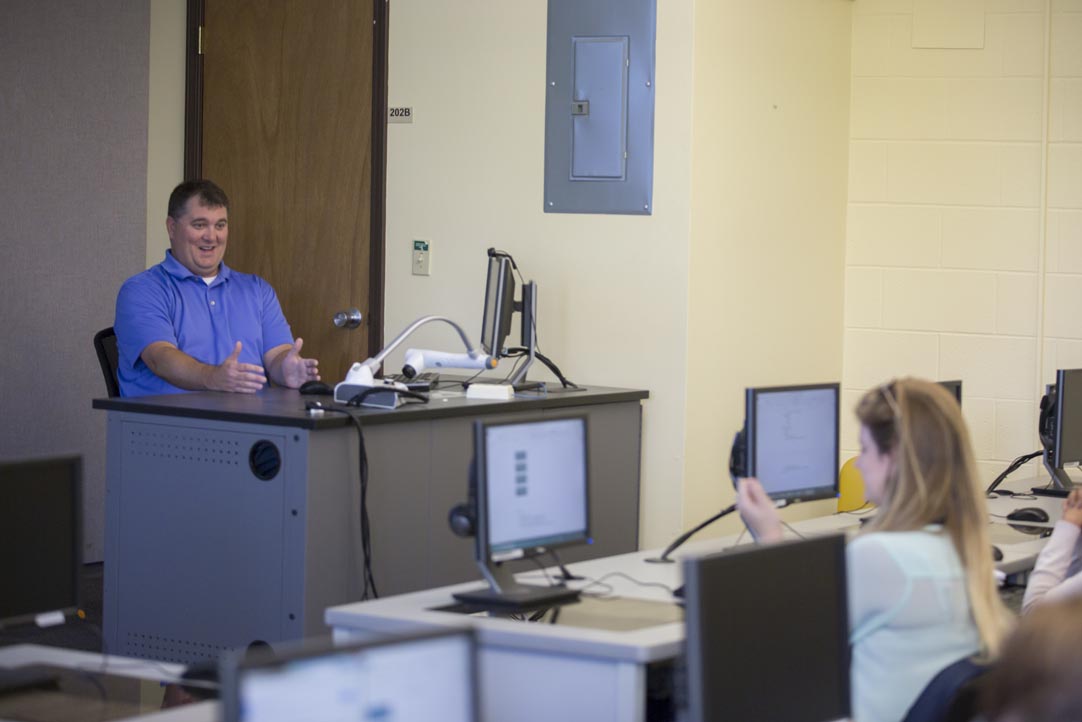 Dr. Wright lectures to his usability students in a computer classroom on campus in Fall 2016.
Return to Faculty & Staff Directory