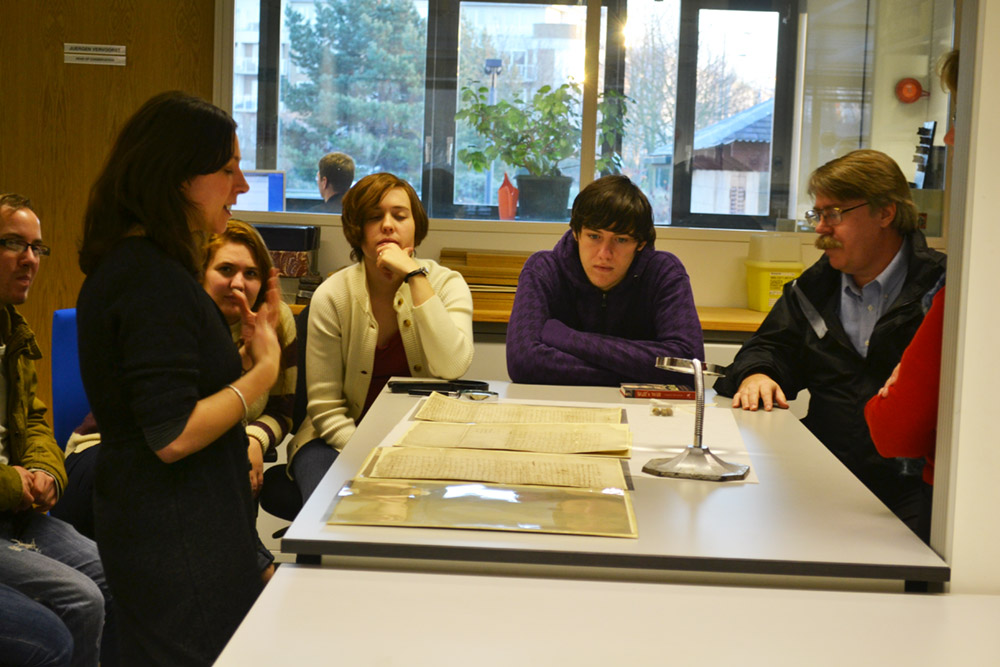 In addition to university-wide opportunities for experiential learning, such as joining a design team or conducting an Opportunities for Undergraduate Research Experiences (OURE) project, specific opportunities are geared toward students in the department.
Co-op and internships – Students are strongly encouraged to complete co-ops and internships before they graduate. Past students have worked at Monsanto, Cerner, Sprint, Brewer Science, Diebold, Express Scripts, Fort Leonard Wood, Phelps County Regional Hospital, Shure (Niles, IL), and other local and national companies. More information.
Study abroad – Both English and technical communication students have exciting study-abroad opportunities. In the past, they have visited Iceland; Costa Rica; England, Scotland, and Wales; and the Bahamas. More information.
Student organizations – Students are invited to join the writing staffs of campus publications such as Southwinds, the university's literary and arts magazine, which is published annually in the spring semester and is distributed throughout campus, and the Missouri Miner, the university's student-run newspaper. Students are also invited to join a student organization such as Sigma Tau Delta, an honor society for English majors and minors and those interested in English language and literature, or the student chapter of the Society for Technical Communication, which is the only chapter of its kind in the Eastern half of Missouri. More information.
Undergraduate advisory board – We value input from current students in our programs. Their feedback and suggestions help to inform our decisions about the curriculum and future of the department. Although any student may submit feedback and suggestions to the department chair, we also have an undergraduate advisory board that meets periodically. The following students are currently serving on this board:
Keillyn Johnson (krj9gq@mst.edu)

Madison Kastner (mekcyd@mst.edu)

Aidan Norris (alnztm@mst.edu)

Adam Rentz (ajrtp9@mst.edu)

Annmarie Tyson (agthfv@mst.edu)

Cindy Wilson (cawwgd@mst.edu)