Study abroad opportunities abound
Find your place abroad
The College of Arts, Sciences, and Business, in partnership with the Office of International and Cultural Affairs, is offering a number of faculty-led study abroad opportunities. These trips range from two to four weeks, and include three credit courses in disciplines ranging from literature and history to psychology and engineering design. The programs span the length of the globe, with past trips to Italy, Costa Rica and Great Britain and future trips to New Zealand and maybe Australia.
The Department of English and Technical Communication has offered (or participated in) several study-abroad programs in the past.
Faculty members in our department taught semester-long courses in London on Shakespeare, social media use, and food and literature as part of the Missouri London Program. (For photos, see below, or visit mlp.mst.edu.)
Students and faculty in English joined their counterparts in geology and geophysics on a research trip to San Salvador Island in the Bahamas. (See the posts in "Blogging from Bahamas" at vision.mst.edu.)

Other students and faculty studied Scandinavian sagas in Iceland. They drove along the entire perimeter of the large island. (Check out our Facebook post about the trip.)

Still others traveled to England, Scotland, and Wales to study science fiction and fantasy literature. They completed the Harry Potter and Dr. Who experiences in London; ate at the Eagle and Child Pub, where J. R. R. Tolkien and C. S. Lewis had conversations about writing in Oxford; explored the legend of King Arthur by visiting Cadbury Castle and Stonehenge; visited famous sites in Cardiff; and got to know Dr. Jekyll and Mr. Hyde in Edinburgh, Scotland.
Students and faculty immersed themselves in Costa Rican culture, examining how the most ecologically sustainable country in the world addresses environmental challenges. (Read about the trip in the 2019 issue of Panoply, the department's newsletter.)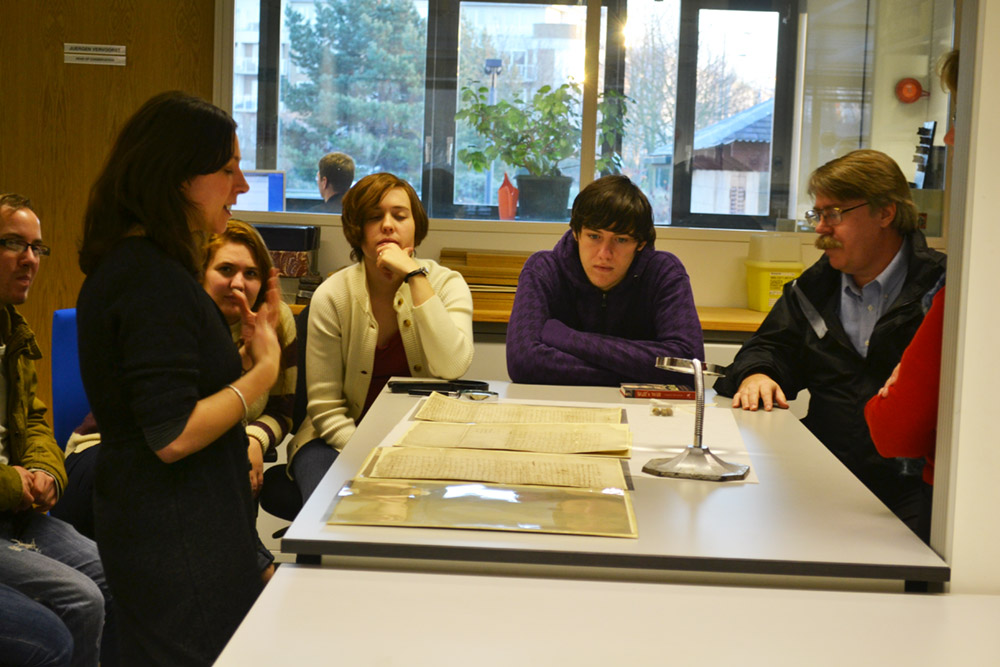 Students in the Missouri London Program look at the bard's will as an employee of the National Archives, Kew, discusses its content, provenance, and preservation.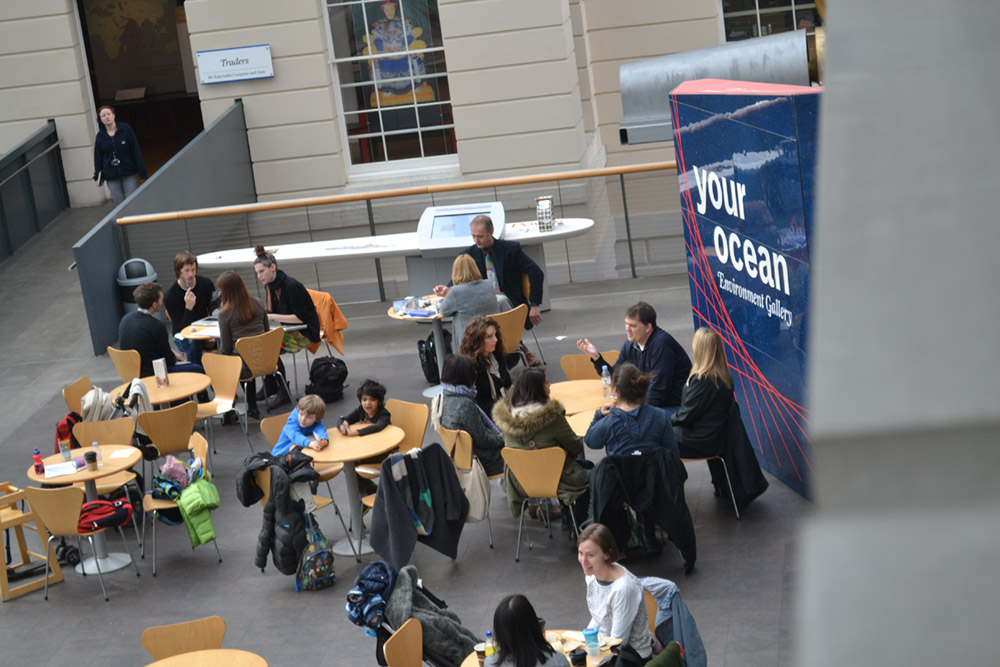 Dr. Wright and his social-media students hold class at the National Maritime Museum in Greenwich, England. Dr. Wright is the one sitting in front of the "Your Ocean" sign.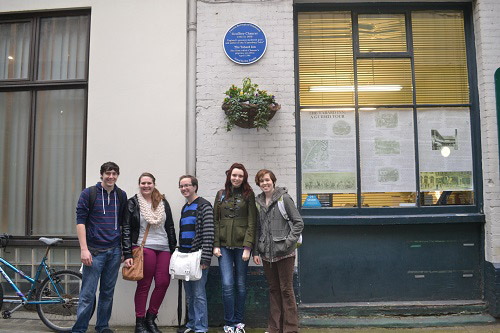 Chaucer's pilgrims (if they were real) would have begun their journey from this spot in what is now an alley in Southwark.